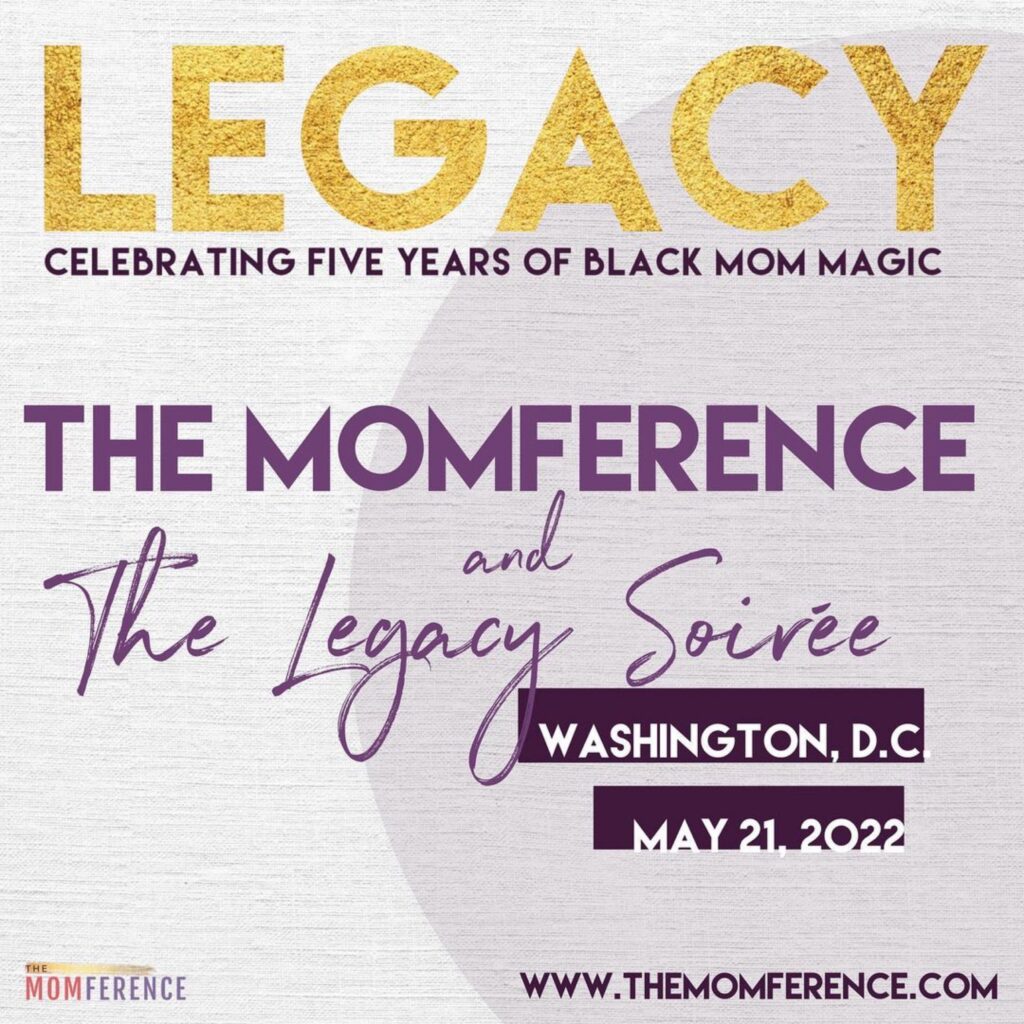 Welcome to The Momference® 2022!
Mama, we cannot wait to host you for a phenomenal weekend of Black Mom Magic.
The Momference® each year brings in mamas from all over, new and seasoned, for an amazing weekend of memories. This is our 5th year, and the theme is LEGACY.  We must be intentional about how we live, who we impact, and most importantly, what we leave for our children and our communities. Year five of The Momference® focuses on solidifying our past and securing our future. We'll look back at how The Momference® and District Motherhued® have grown, and look forward as we provide perspectives and resources to ensure that Black mothers are able to leave a beautiful legacy for our children.
To celebrate a fantastic 5 year spin of hosting the conference, join us for a  2-part Saturday. The full day conference at The Capital  Hilton and The Legacy Soiree held at the stunning Washington, D.C museum, Planet Word. The Legacy Soiree will be a celebratory night of dancing, awards, cocktails, and more.
We hope to host you!!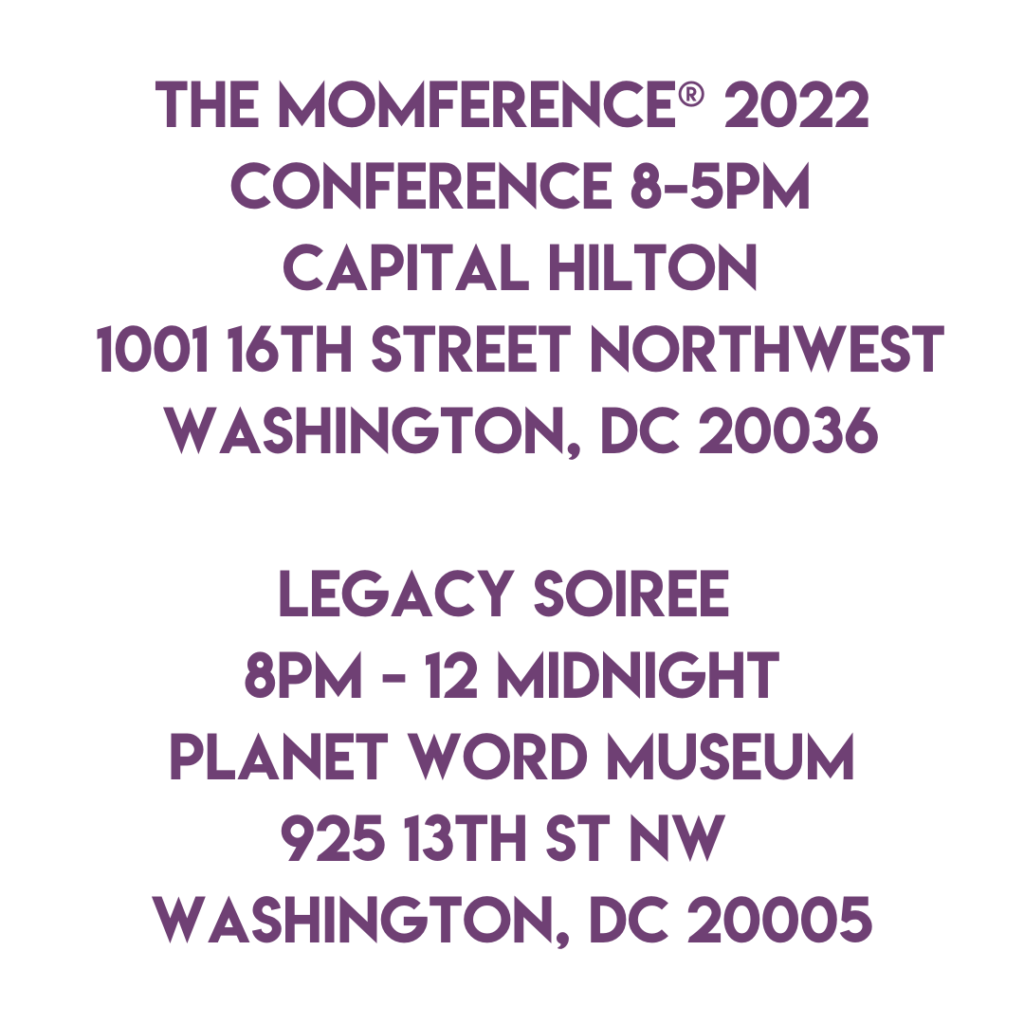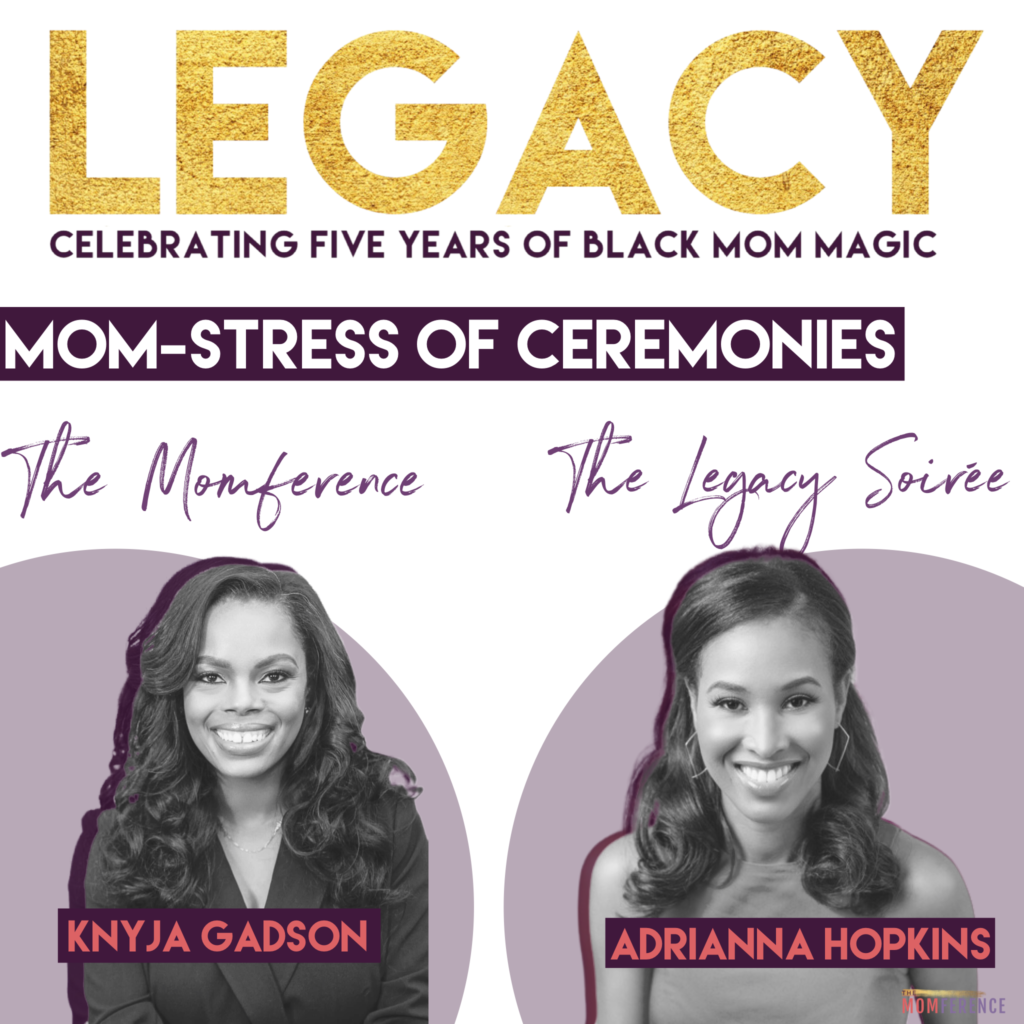 The Momference® 2022 Keynote
Powered by march of dimes
FAQ: Can I bring my baby to The Momference and is there dedicated space for moms to nurse/pump?
Answer: We wouldn't have it any other way! The Momference is an adult-only event, however Non-mobile babies (10 months and younger) are welcome to accompany mom to the conference if needed.
Nursing moms and those with babies in tow can enjoy our Mommy Lounge to relax, nurse/pump and store milk in our mini-fridges!
Check our FAQ page on the website for more details! And make sure to check our Mommy Market and Pamper Suite Saturday as well!
All guests, regardless of Vaccination status, must submit two negative COVID-19 test results prior to checking in at The Momference®. One PCR and one Same Day Antigen (homekit self administered tests are acceptable).
PCR tests cannot be taken earlier than Monday, May 16th. What does this mean? It means your "the date your collection sample was taken/date you were tested" cannot be on May 15th or earlier. PCR test results must be uploaded by 9am ET on May 20th to the CVENT portal. IMPORTANT: The collection date and full name must be visible on your uploaded picture or pdf.
Same Day Antigen Test must be taken no earlier than the morning of Saturday, May 21st. A picture of your test result must be uploaded prior to checking in. IMPORTANT: Guests must write their name and date on their test prior to taking a picture and submitting on our portal.  Failure to upload this correctly will result in our The Momference® on-site healthcare professionals administering a rapid test upon arrival.
Masks are required to be worn upon check-in. Once successfully checked in and cleared under our COVID-19 protocols, guests can operate under our Mask-Optional event policy.
The Momference® healthcare professionals will administer randomized rapid testing upon check-in.
We will have masks and rapid tests on site for guests who need them.
This event is mask-optional as we are taking all the necessary steps to ensure The Momference® is a safe, comfortable, and fun weekend experience.
THINGS TO KEEP IN MIND
We encourage you to use mitigation strategies such as washing your hands, using hand sanitizer, reducing exposure, and masking on the days leading up to The Momference® to prevent catching COVID-19.
If you are experiencing any COVID-19 symptoms leading up to the event or during the event, refrain from attending or inform a The Momference® staff member so we may take the appropriate steps.
Guests who have had COVID-19 in the prior 90 days leading up to The Momference® resulting in a potential inability to provide a negative COVID-19 PCR test result should email 

[email protected]

.
Refunds will not be available for any guests who are unable to attend due to a positive covid-19 test or experiencing symptoms.
District Motherhued® and The Momference® will follow the DC vaccine mandates for gatherings (indoor and outdoor) that are in place at the time of the conference in May 2022.
There will be no refund issued if you purchase a ticket but do not meet the DC vaccine mandate at the time of the conference