One of the core pillars of The Momference® Is to emphasize the power of the dollar, specifically the Black dollar. The Mommy Market at The Momference has been a staple and a favorite featuring local and national businesses specializing in apparel, beauty, skincare, toys, artwork, and more. We are thrilled to include the below brands to The Momference legacy of Mommy Market vendors.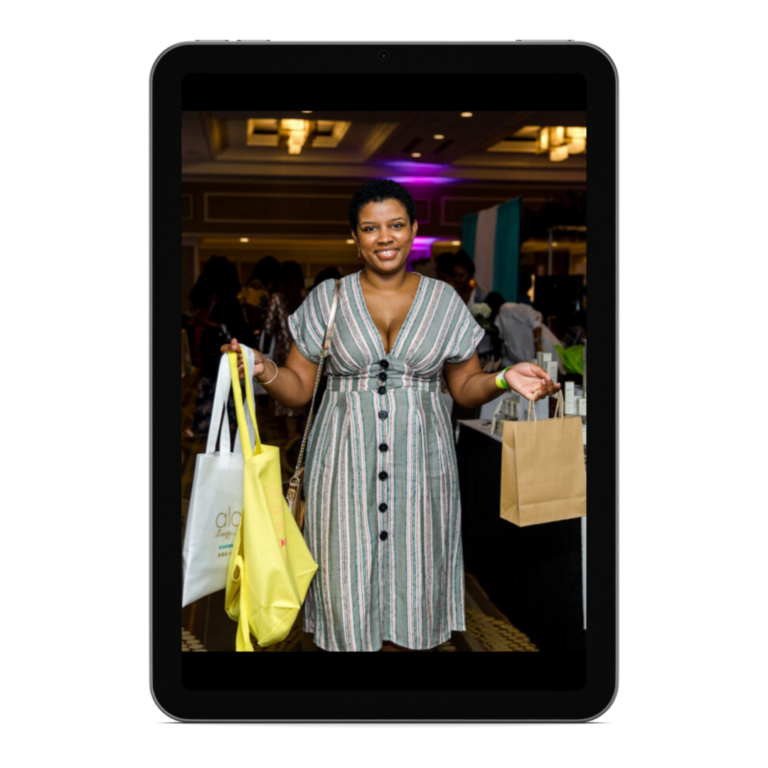 Powered By The Black Hair Experience
The Pamper Suite at The Momference is our effort to infuse self-care,love, and rest in our overall programming. Our Pamper Suite is designed to feature local and national mom-centric businesses that specialize in beauty, skincare, hair, body, and more. Attendees are invited to visit on a flow and to receive complimentary micro services, learn more about the Pamper Suite offerings, and engage with our Pamper Suite brands.